UK Bridging Loan FAQs – Question & Answers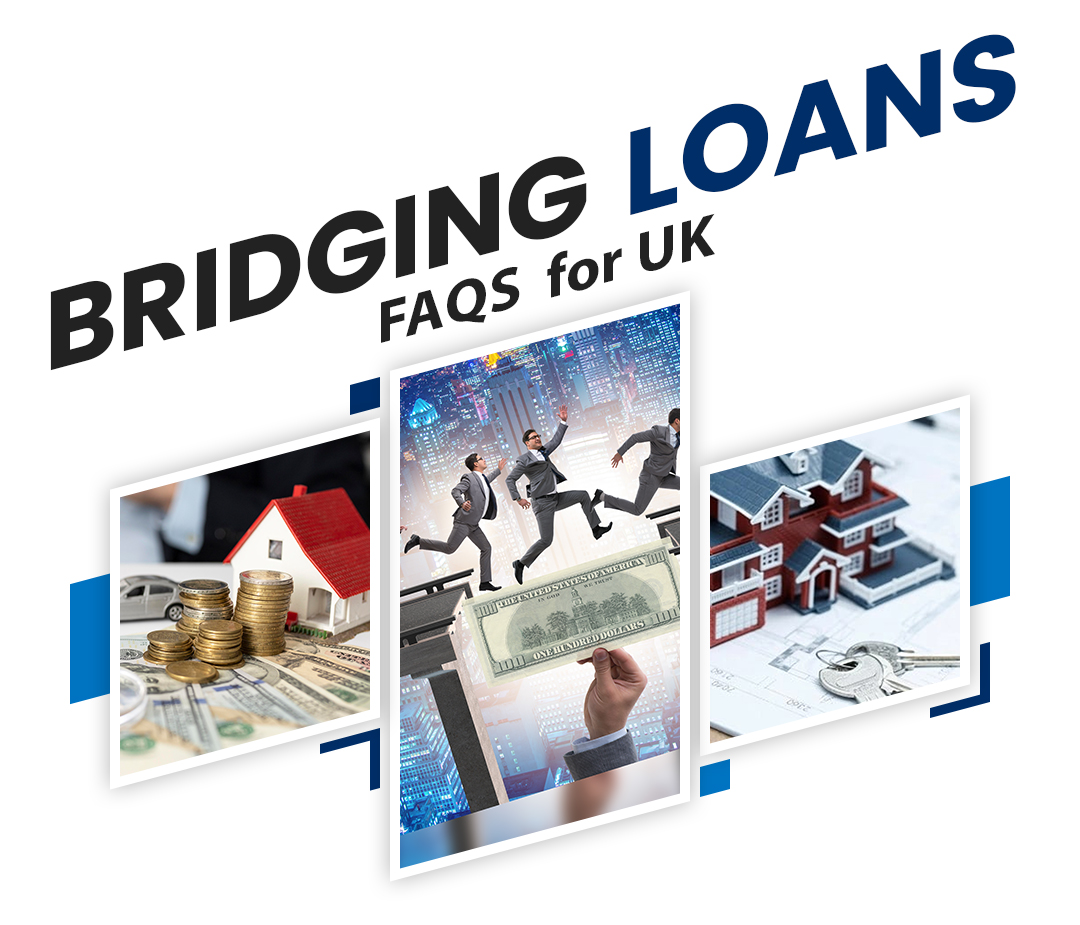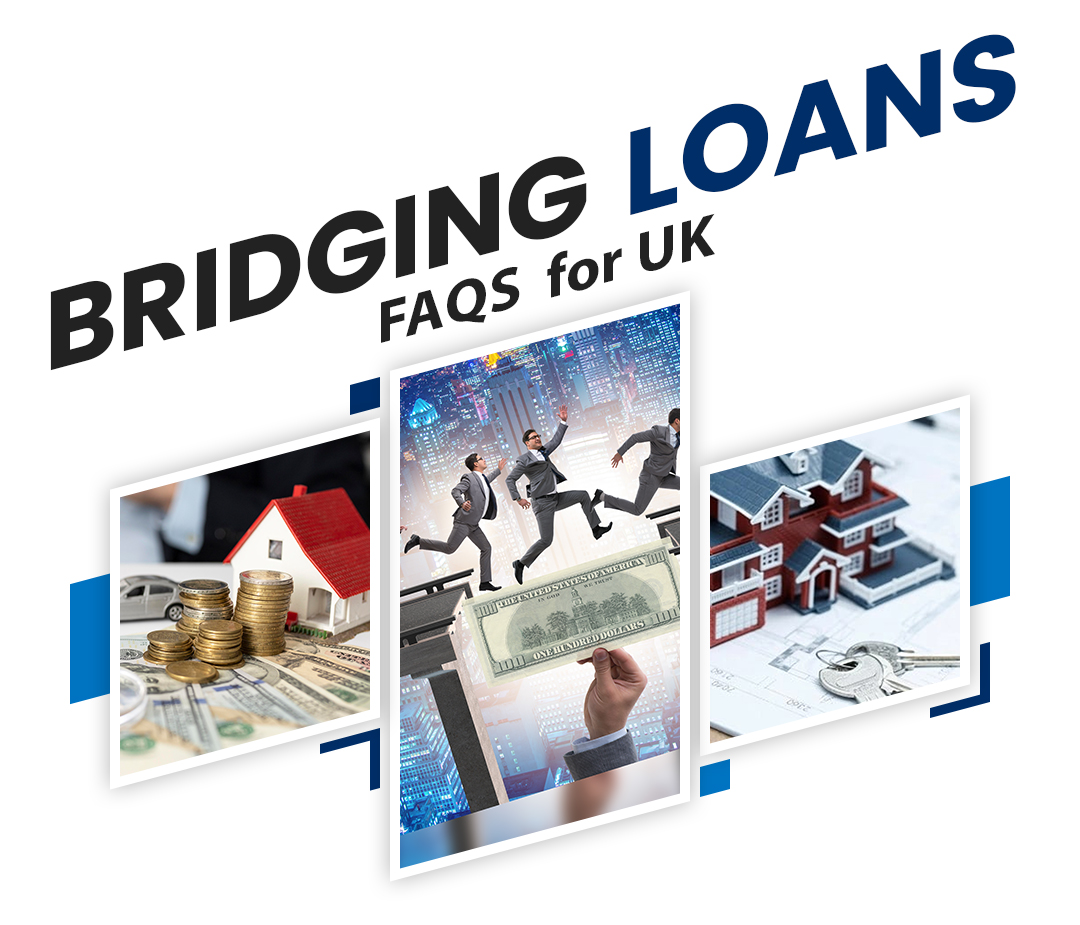 What is Bridging Loan?
A bridging loan (also called bridge loan), as the name suggests, is a short term secured loan that you can borrow for a short period. For example, It could help you bridge the gap if you want to buy a new home before selling the old one.
You can use bridging loans to buy a property at an auction before you have sold your current property.
What are Different Types of Bridging Loans?
There different types of bridging loans include: Regulated and Unregulated, Variable and Fixed, and First and Second Charge.
What is the difference between Regulated and Unregulated Bridging Loans
Depending on your use of the property and the duration for which you want the loan, bridging loans can be classified into regulated and unregulated. 
One requires a regulated bridging loan if they are borrowing money for a property to live in or if a close member of their family intends to live in or have lived in during the previous 12-months.
An unregulated bridging loan comes in use when one needs to buy a property as an investment or for commercial use and is owned by a LTD company. 
Variable and Fixed
Variable and fixed refers to the interest rates of bridging loans. As the name suggest, a fixed interest won't change while a variable interest is likely to change over time.
First and Second Charge
A bridging loan is secured against a property, which means if you already have a mortgage on your property, the secured loan will be the second charge against it. 
Second charge refers to the priority of the lender to be repaid if their property is repossessed and sold.
What are Bridging Loans Used For?
One can use a bridging loan to:
Buy a property at an auction

Continue with a property purchase if the sales have fallen through

Invest in redeveloping property for later sale or renting

Buy land for development
What Role Does Affordability Play in Bridging Loans?
One needs to pass the affordability test to access bridging loans. What that means is the lender will want to know more about the borrower's income and expenditure to make sure the loan is affordable.
Unregulated bridging loans also require an affordability test. Nevertheless, they are not as strict as the ones with regulated such loans.
The lender will also take into consideration the asset being able to act as the security of the loan. However, an exception can be made if the borrower is paying the bridging loan interest on a monthly basis or if they intend to pay off the loan using a form of finance that requires an affordability test.
How much Can One Borrow Using a Bridging Loan?
Borrowers can access a bridging loan from anywhere between £50,000 and £25m+. The amount one can borrow depends on the result of the affordability test along with the value of the property. 
Lenders who are offering unregulated bridging loans can use a 90-day sale fixed valuation. This valuation is often around 20% lower than the open market value and the lender will then offer bridging loans of between 60%-90% of the 90-day or 180-day value (Some lenders lend against open market too)
What Terms are Available for a Bridging Loan?
Most lenders offer a terms from 3 months, up to 24 months. Very few lenders offer up to 36 months or 'open ended' terms but they can be found. 
How Long Does It Take to Get a Bridging Loan?
One can access a bridging loan in a matter of days and receive the money quickly. Standardly, it takes a couple of weeks for the loan to be sanctioned & secured. 
How Much Does a Bridging Loan Cost?
The cost of a bridging loan can include arrangement and exit fees aplus interest costs. One might also have to pay a brokerage fee to the person organising the loan. Arrangement fees are usually around 2% of the amount and monthly interest rates start from 0.40% and can go up to 1.90%.
How to Get a Bridging Loan?
One needs to consider three things in order to access a bridging loan: the amount they want to borrow and the period of time they want to borrow it for, the value of the property they want to buy, and whether they already have a mortgage on the property. You can also Enquire online
Why Should One Get a Bridging Loan?
With a bridging loan, one is able to purchase a property quickly. Nevertheless, one needs to have a clear strategy to be able to repay the debt quickly.
What is a Commercial Bridging Loan?
Commercial bridging loans are like any other bridging loan, except it is offered on commercial properties and development and agriculture land. 
Can One Get a Bridging Loan to Buy a House?
Yes, one can use a bridging loan to buy a house. However, it should only be used to secure the purchase of a property. You can only use this loan for a short period of time, which usually lasts two years. 
Can One Access a Bridging Loan with Bad Credit?
It is possible to access a bridging loan with a weak credit score. Since the lender focuses on ensuring the property the borrower uses as a security for the loan, they will make use of the property in case of the borrower defaults. 
Moreover, in case the borrower plans to sell a property to pay off the loan, the lender is even less concerned about the repayment and bad credit history. 
Credit issues that don't affect your chances of availing a bridging gap include:
No credit history

Low credit score

CCJs

IVAs

Late and missed payments

Debt management schemes
How to Use a Bridging Loan for Property Development?
One can use a bridging loan to buy and renovate a property or use it to develop land for housing or commercial development. 
You must properly strategize the development of the property as you will need to develop your property quickly enough to add value to your development, including the interest cost and other fees.
Are Bridging Loans Expensive?
Bridging loans levy interest and arrangement fees that are higher than other types of property finance options.
Do I Need to Make Monthly Repayments?
Bridging loans don't necessarily require monthly payments. You can add the interest to the bridging loan and pay all at the end of the term. 
However, there is a side to that. The interest can add up and can become too large a sum to pay back. 
There are serviced, part serviced and rolled up options available.
Are Bridging Loans a Good Idea?
Bridging loans are a great option for those who need to borrow large sums of money instantly for a short period of time. 
However, they are usually more expensive than other forms of secured borrowing. Therefore, one must be very careful while choosing a bridging loan. One also must ensure to have a contingency plan in place in case something goes wrong.
Do Banks Offer Bridging Loan?
Most traditional high street banks don't offer bridging loans. If one needs to avail a bridging loan through a bank, they must visit a specialist bank/lender.
One must keep in mind that not all bridging loans lenders are authorised by the FCA. More than 300 lenders offer unregulated bridging loans in the UK.
Can a Bridging Loan be Extended?
Yes, one can extend bridging loans, both in terms of amount and term. If it is a regulated bridging loan, one must meet the affordability requirement to get an extension.
For further information on Tax savings on bridging loans in the UK, ref to Income Tax (Earnings and Pensions) Act 2003.
To get professional finance assistance for bridging loans in the UK do consider Xander Wealth Commercial Finance Company.