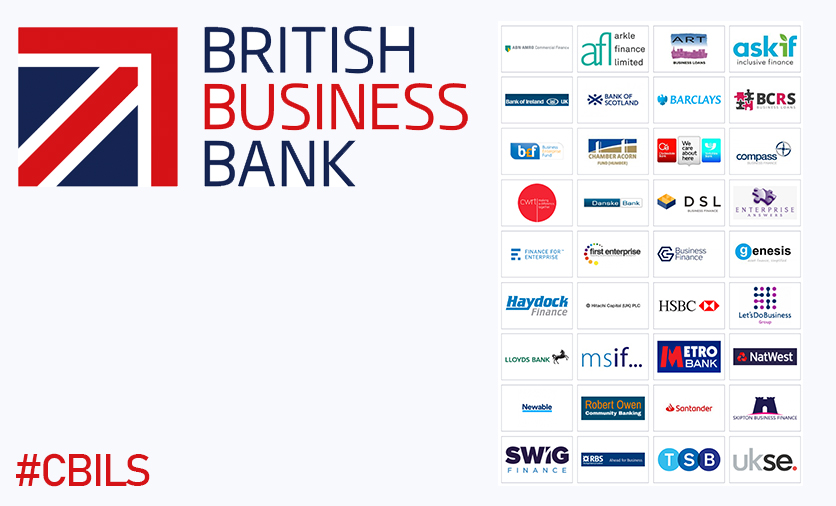 CBILS
Coronavirus Business Interruption Loan Scheme
We compare 40+ accredited CBILS lenders
Xander Wealth have access to 40+ accredited CBILS lenders. We will review your application and assist in making the right match for your business.
1. LTD companies
2. Loans up to £5M
3. No PG on loans under £250k
4. No lender arrangement fee
5. Up to 12 months payment holiday
6. Up to 12 months interest free
Designed to support your business
Emergency Funding
CBILS Broker
Specialists in commercial finance
We work with the accredited CBILS loan providers and will help your business find the right solution during tough times to ensure your business can continue to operate, leaving you to focus on running your business.
Apply online to see if you are eligible for a CBILS loan. There is no impact or record on your credit file for completing our application form. Once we receive your information, one of our consultants will be in touch to discuss your requirements. If your application is accepted, we charge a £350 application fee upfront, we do not charge anything if we refuse your application. Upon completion, we charge a further 1% commission (Subject to a minimum £995)
Rates:




Price on application

Lender Arrangement Fee:




£0

Broker Application Fee:




£350 on successful cases only 

Broker Completion Fee:




1% Commission on completion (Subject to min £995)

 
Payment Holiday:




Up to 12 months

Interest Free Period:




Up to 12 months

Personal Guarantee:




None for loans under £250,000

Terms:




Up to 6 years
Documents the lender will likely require:
MI to end of year 2019
2017-2018 & 2018-2019 accounts
Assets & Liabilities
Details of latest payroll e.g. breakdown of monthly costings
Three to six months latest business bank statements
Explanation of how the funds will be used
Evidence VAT up to date
Completed application form
Note that the borrower will remain 100% liable for the debt.
Our Products
Other Types of Finance
Our range of commercial finance products and business loans ensure we can cater for a wide range of clients needs. Whether that be asset based finance, cash flow facilities or bespoke investment, we will help you find the perfect solution. Speak to a commercial mortgage broker today
CBILS Broker
CORONAVIRUS BUSINESS INTERRUPTION LOAN SCHEME (CBILS) BROKER